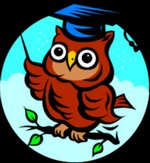 Beth Brockman
Phone (270) 887-7290
Lanika McClendon
Phone (270) 887-7290

THE SEVEN HABITS OF EDUCATION
"FROM THE LEADER IN ME"
BE PROACTIVE - You're in charge, be responsible, take initiative. Choose your actions, attitudes and moods.
BEGIN WITH THE END IN MIND - Plan ahead and set goals. Do things that have meaning and make a difference.
PUT FIRST THINGS FIRST - Work first then play, spend time on things that are most important.
THINK WIN-WIN - Everyone can win. Balance courage for getting what you want with the consideration for what others want.
SEEK FIRST TO UNDERSTAND, THEN TO BE UNDERSTOOD - Listen before you talk. Listen to other people's ideas and feelings.
SYNERGIZE - Together is better. Value other people's strengths and learn from them.
SHARPEN THE SAW - Balance feels best. Take care of your body by eating right, exercising and getting sleep.