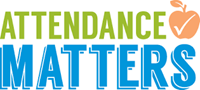 Pembroke Elementary Attendance Policy
An essential ingredient in the academic success of every student in Pembroke Elementary School is regular and punctual attendance. The Christian County Schools Code of Acceptable Behavior Handbook contains specific standards of attendance expected and required of all students in the Christian County School system for grades K-12. Follow this link to see the district's Code of Acceptable Behavior Handbook.

Parents should be especially aware of the state COMPULSORY ATTENDANCE LAW KRS 159.010 AND KRS 159.180, which states that the parent/guardian is responsible for keeping his/her child in regular school attendance. Valid reasons for student absence, required explanations for student absence and other regulations are outlined in code.

Perfect attendance for the year will require a student having no absences and 2 or fewer tardies. If your child has not missed a day, but has more than 2 tardies, he/she will not have perfect attendance.

PROCEDURES FOR WHEN A STUDENT IS ABSENT

When a student has been absent from school for any reason,

*He/She shall bring a note to the teacher on the day they return to school.
*The note must be dated and signed. Please put your child's first and last name on the excuse.
*The note should state the reason for the absence. In case of a medical appointment, the parent should request a written excuse from the medical professional and send that statement to the school with the student. If the written note is not received from the student within five (5) days of the absence, the absence will be unexcused.

If a student is sent home from school by the school nurse, it does not count against the parent or require a parent note for that day only.

EXCUSED ABSENCES

Notes from the parent/guardian shall be accepted and absences excused for up to six (6) days only for the seven (7) valid reasons. A note from a medical professional will not be counted as one of the six (6) days. Once those six (6) days are used, any other absence, without an excuse from a medical professional, will be recorded as unexcused. Three (3) unexcused absences designates a student as truant. A student who has been reported as truant two (2) or more times is considered a habitual truant.

The valid reasons given by the state Compulsory Attendance Laws are:
1. Death or severe illness in the pupil's immediate family (must turn in a copy of the obituary from the funeral)
2. Illness of the pupil or doctor appointment (For the student only. Attending an appt. that is for another family member is not excused for the student)
3. Religious holidays and practices with documentation prior to the holiday or practice
4. Driver's test- a statement from a driver's test administrator must be presented for the student to be excused
5. Court appearances if signed by the judge or the clerk of the court
6. One (1) day for attendance at the Kentucky State Fair per KRS 158.070 to be approved by the Principal prior to the fair
7. Documented military leave
8. One (1) day prior to departure of parent/guardian called to active military duty
9. One (1) day upon the return of parent/guardian from active military duty
10. Visitation for up to ten (10) days with the student's parent, de facto custodian, or person with legal custody who, while on active military duty stationed outside of the country, is granted rest and recuperation leave. (must turn in a copy of documentation showing parent is on leave)
11. Ten (10) days for students attending basic training required by a branch of the United States Armed Forces
12. Other valid reasons as determined by the Principal, including trips qualifying as educational enhancement opportunities with requests being made in advance of the absence


TARDINESS/TRUANCY DEFINED

Tardies can be as serious as absences. Three (3) unexcused tardies shall be equivalent to one (1) unexcused absence.

A tardy is any time a child comes in late (after 7:15 a.m.) or checks out early (prior to 2:20 p.m.) without a valid excuse.

Any student who has been absent from school, without a valid excuse, for three (3) or more days or has been tardy, without a valid excuse, on three (3) or more days is considered truant. A student who has been reported as truant two (2) or more times is considered a habitual truant.

Additional information concerning truancy guidelines and regulations may be found in the Christian County Code of Acceptable Behavior Handbook.